Welcome to the Heart of
Europe's Cultural & Creative Industries Ecosystem!
Who Are We?
FRIEND CCI Eurocluster is a pioneering European project aimed at forging connections, fostering innovation, and facilitating resilience in Europe's rich and diverse Cultural & Creative Industries (CCI).
Grounded in Europe's New Industrial Strategy, our platform is more than just a digital space; it's an ecosystem designed to bridge gaps, catalyze cross-sector collaborations, and unlock the latent potential of SMEs and various stakeholders in the CCI sector.

Find out more about the Euroclusters on the European Cluster Collaboration Platform.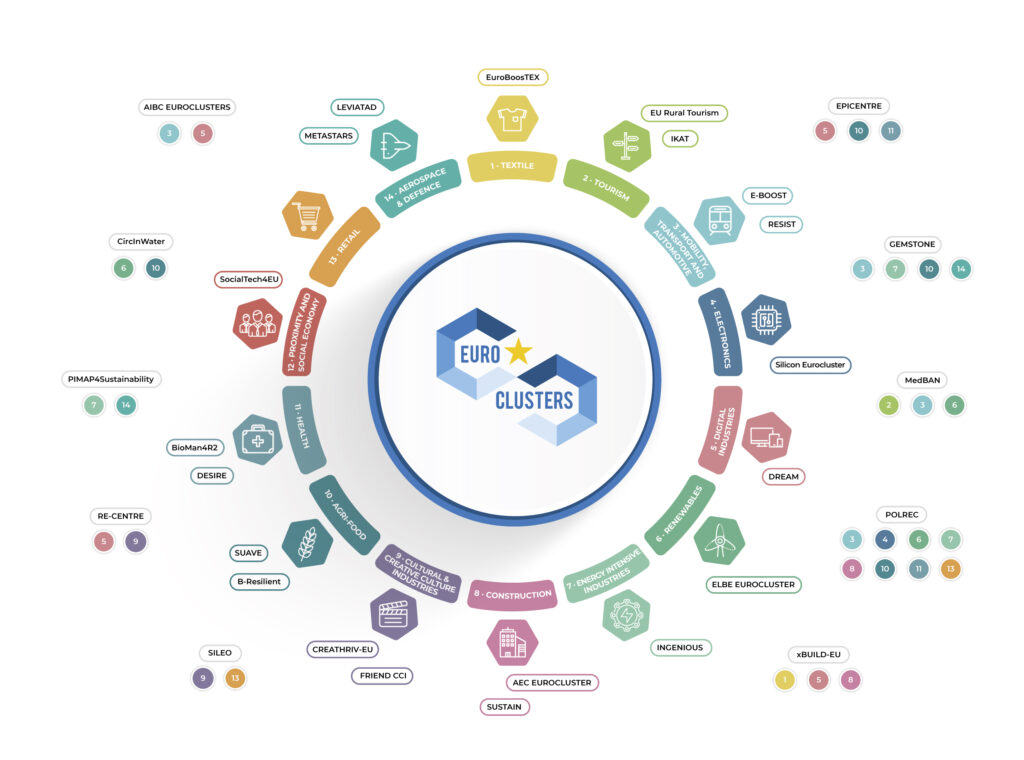 Features of our
Collaborative Platform
Join the Movement!
Become a part of a transformative journey as we redefine the contours of Europe's CCI land-scape. Whether you're an SME, a creative enthusiast, a researcher, or simply someone pas-sionate about the cultural and creative sectors, there's a space for you in the FRIEND CCI Eu-rocluster community.